Captain Speedy was a British Army officer born in india, the son of a British Army officer. Warrior, diplomat, superintendent of police. Explorer, adventurer, poet, guardian of an Abyssinian prince. Captain Tristram Charles Sawyer Speedy was a man as colourful and charismatic as his name, and as imposing as hit 6-foot, 5-inch frame. He was in many respects the heroic archetype of virility and virtue in Victorian England; a man very much of his time in that golden age of empire.
A not insignificant part of his illustrious career was spent in British Malaya, which he travelled to in 1873 to take the post of Superintendent of Police on the island of Penang. He resigned in 1873…..
to raise and command a body of Indian troops to restore order to tin mining operations in Larut district, for the Menteri or Chief Minister at the time. In 1874 Speedy was appointed assistant British resident of Larut, where he remained until 1877.
Wholesale Liquor Distributor in Malaysia & Beyond
Interestingly, Captain Speedy founded one of Malaysia's most beautiful towns, and even named it. In Hokkien, the name means "Everlasting Peace," or… Taiping.
Captain Speedy was one of the gentlemen who introduced whiskey culture to Malaya, a tradition that endures to this day. So it is only fitting that Captain Speedy should be the face of Timah, Malaysia's award-winning, double peated premium whiskey. This whole idea was the inspiration behind Timah Whiskey, and we won't stop now, until we become a renowned worldwide wholesale liquor distributor.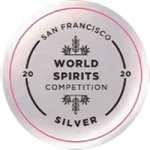 World Spirits Competition 2020
San Francisco, USA
Silver Award, World Whiskey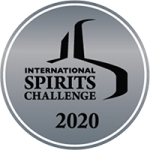 International Spirits Challenge 2020
West Sussex, UK
Silver Award, World Whiskey
The Shot Heard Round the World
Storming The World As One Of The Best Wholesale Liquor Store
Timah's exceptional attributes won the judges over at the 2020 World Spirits Competition in San Francisco, which awarded Timah a Silver as an "outstanding spirit that displays refinement, finesse and complexity." These awards demonstrate Winepak Corporation's expertise as a strong company in the liquor industry.
Buy Our Alcohol & Whiskey Online in Malaysia Today
Pursuing Greater Challenges
Further recognition followed Winepak Corporation from the International Spirits Challenge 2020 in the UK, which extended a Silver Tasting Award in the World Whiskey category. 
We are more than just manufacturers and online liquor store in Malaysia, we are in fact one of the world's finest wholesale liquor store. Click here to learn more about our company and why you should buy our alcohol and whiskey in Malaysia online today.
More Than Just A Wholesale Liquor Vendor & Supplier
Rocky or neat, party or intimate treat, celebration or just reaffirmation of life's joys, little or large – any time is Timah time. We are more than just a wholesale liquor vendor and supplier from Malaysia, we are huge advocates of having a good time. 
Here, we share some Timah-inspired creations to raise the bar, and mix it up with the best! Click here to learn how to enjoy your Timah Whiskey, these whiskey recipes are highly recommended by our seasoned distillers for social events, dining experiences and entertainment.